Graduate Directory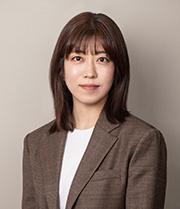 Title

Ph.D. Candidate
Teaching Assistant
Instructor

Division Social Sciences Division
Department

Latin American & Latino Studies

Email
Office Location

Crown College Faculty Wing, 217

Office Hours By appointment
Mail Stop Merrill/Crown Faculty Services
Summary of Expertise
Boyeong is working on a project that puts Chile and South Korea into a critical conversation about the ways that economic development projects as well as the "economic miracle" discourses have shaped the boundaries of belonging. 
Research Interests
•     Economic development, belonging, and social memory in the transpacific world
•     Empires and subempires
•     Feminist international political economy, humanistic social sciences, inter- and trans-disciplinary approaches
Biography, Education and Training
Boyeong Kim is a Ph.D. candidate in Latin American and Latino Studies at UC Santa Cruz. She received her MA in International Studies and BAs in Economics and Hispanic Language and Literature from Seoul National University. She has work and research experiences in the field of international development cooperation.
Honors, Awards and Grants
CITL Graduate Pedagogy Fellow 2023 
STARS Scholarship (UCSC Women's Club) 2021
SSRC Dissertation Proposal Development Program 2020
Tinker Foundation Field Research Grant 2020
Teaching Interests
Teaching Interests:   
•     Facilitating students' understanding of the basics of humanistic social sciences and their application to Latin American and Latinx Studies
•     Fostering critical thinking
Teaching Experience
Instructor of Record (2020 Summer Session I, 2021 Summer Session I & II, and 2022 Summer Session I)
•     LALS1: Intro to Latin American and Latino Studies 
Teaching Assistant (2019 Winter - 2023 Winter)
•     LALS100B: Cultural Theory in the Americas 
•     LALS100A: Social Science Analytics 
•     LALS1: Intro to LALS
•     LALS75: Art and Social Change in Latin America
•     LALS5: Human Rights and Social Justice 
•     LALS94X: Mother Earth, Capitalism, and Crises
•     LALS100: Concepts and Theories in LALS