Graduate Directory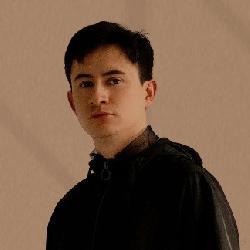 Title
Division Social Sciences Division
Department

Latin American & Latino Studies

Email
Website
Office Location

Crown College Faculty Wing, 211

Mail Stop Merrill/Crown Faculty Services
Biography, Education and Training
Edward Salazar Celis is an international student in the Latin American and Latino Studies Department. He holds a bachelor's degree in Sociology and a master's degree in Cultural Studies. He specialized in fashion, body, class, and visual cultures in Latin America from a critical perspective that questions and decentred narratives and history about fashion.
Honors, Awards and Grants
Chancellor's fellowship - UCSC (Academic Year 2022/23)
Research scholarship in photographic patrimony, Ministerio de Cultura de Colombia (2016-2017)
Master's Excellence scholarship - Universidad de Los Andes (2011-2012)
New Generation young research, Colciencias (2011-2012)
Best sociological bachelor dissertation, Universidad Nacional de Colombia (2010)
Selected Publications
Books
- Estudios de la moda en Colombia. Recorridos de una pregunta en construcción (Ed), 2022
- Nostalgias y aspiraciones. Vestir, estéticas y tránsitos de las clases medias bogotanas en la segunda mitad del siglo XX, 2021
Academic Journal
- Beauty has no age anymore: Fashion and youth in Colombia (1970‐99). International Journal of Fashion Studies, 2021.
- La ligereza como nueva forma de vida: entrevista con Gilles Lipovetsky para un análisis del presente. Hallazgos en Ciencias Sociales, 2020.
- Estéticas en plural. La moda popular en Bogotá. Cuadernos de Antropología Universidad de Costa Rica, 2016.