Graduate Directory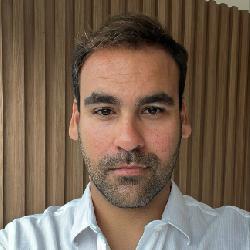 Pronouns he/him
Title
Division Social Sciences Division
Department

Latin American & Latino Studies

Email
Office Location

Crown College Classroom Building, 205

Mail Stop Merrill/Crown Faculty Services
Research Interests
His research centers on the complex meanings of whiteness in the Américas. Kaio is particularly intrigued by how whiteness is constructed and experienced differently across the United States and within Latin American nations. He's bridging Latinx Studies and Critical Whiteness Studies to analyze the global implications of whiteness as a project of hegemony that spans U.S. imperialism throughout the Americas and impacts Latinx/a/o communities.
Biography, Education and Training
Ph.D. Student in Latin America & Latino Studies, University of California, Santa Cruz
M.A. Education - University of Porto, Portugal (2021)
B.A. History, Federal University of Pernambuco - UFPE, Brazil (2015)
Kaio is a seasoned educator who devoted over five years of his career to teaching history in high schools in Brazil. In response to the far-right reactionary wave that struck the country in 2018, he launched a public history project to delve into critical topics such as race, colonialism, and the history of the present. He worked with this initiative in Brazil and Australia. In 2019/2020, Kaio enrolled in the Masters of Education program at the University of Porto in Portugal, where he further examined the relationship between privilege and violence. His Master's thesis explores the intersection of gender-based violence, heteronormativity, patriarchy, and whiteness through Decolonial lenses.
Honors, Awards and Grants
Graduate Student Researcher - Special Project Monitoring the Information Disorder in the 2022 Brazilian Presidential Elections (Sprout Grant Institute for Social Transformation UCSC - Summer 2022)
Chancellor's fellowship UCSC (Academic Year 2021/22)