Faculty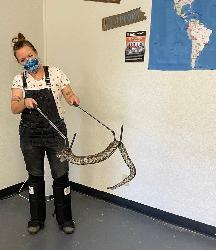 Title
Division Social Sciences Division
Department

Latin American & Latino Studies

Affiliations Research Center for the Americas
Phone
Email
Website
Office Location

Merrill College Academic Building, --

Office Hours Summer '21: By Appointment
Mail Stop Merrill/Crown Faculty Services
Research Interests
Migration and displacement; mobilities; modern Latin American history; Southern Cone; Argentina; modern Middle East; global south networks; spatial history; inter-American relations.
Biography, Education and Training
My research and teaching focus on the topics of migration, social movements, and transnational history. My first book, titled Argentina in the Global Middle East (Stanford University Press, June 2020), examines the ways in which diverse regions of the Global South share links to global migration systems. You can find a companion ArcGIS StoryMap for this project here. My primary interest is in illuminating transregional connections as seen through the lens of South-South alliances, solidarities, mobilities and exchanges.
I am currently working on a new book project, provisionally titled American Venom: Snakes & our Interconnected Hemisphere. This project proposes venomous snakes as a natural fulcrum for for investigating the movement of capital, bodies, and forms of knowledge in the Americas starting at the dawn of the 20th century.
Prior to joining LALS, I was an assistant professor of history at Western Carolina University, and a postdoctoral fellow at North Carolina State University. I received my PhD in History from the University of California, Davis in 2015, and my BA in Latin American Studies from Wellesley College in 2006.
Honors, Awards and Grants
- Hellman Family Foundation Fellowship 2020-21
- Research Center for the Americas Individual Faculty Research Award (2019)
- 2018 Sturgis Leavitt Article Award, Southeastern Council of Latin American Studies
- Faculty Research Award, Western Carolina University (2018)
- Khayrallah Postdoctoral Fellow in Middle East Migration Studies (2015-16)
- Silas Palmer Fellow, Hoover Institute, Stanford University (2015)
- Provost's Fellow University of California, Davis (2014-15)
- Fulbright-Hays Fellow, Argentina (2013-14)
- Foreign Language & Area Studies Grant, Arabic, US Dept. of Education (2010)