Faculty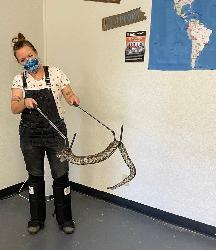 Title
Division Social Sciences Division
Department

Latin American & Latino Studies

Affiliations Dolores Huerta Research Center for the Americas, Environmental Studies Department, Kenneth S Norris Center for Natural History
Phone
Email
Website
Office Location

Merrill College Academic Building, --

Office Hours Fall '22: Thursdays 2-3/Via Zoom + Signup Sheet (Email to Request Link)
Mail Stop Merrill/Crown Faculty Services
Research Interests
Migration and displacement; mobilities; modern Latin American history; Argentina; global south networks; spatial history; inter-American relations; public health; natural history.
Biography, Education and Training
My research and teaching focus on the topics of Global South migration systems, social movements, Latin American hip hop, and inter-American relations. My first book was titled Argentina in the Global Middle East (Stanford University Press, June 2020), and you can find a companion ArcGIS StoryMap for this project here. This book reflects my broader interests in transregional connections as seen through the lens of South-South alliances, solidarities, mobilities and exchanges.
I am currently working on a new book project, provisionally titled American Venom: Snakes, Science, & Hemispheric Relations. This project proposes venomous snakes as a natural fulcrum for for investigating the movement of capital, bodies, and forms of knowledge in the Americas starting at the dawn of the 20th century.
Prior to joining LALS, I was an assistant professor of history at Western Carolina University, and a postdoctoral fellow at North Carolina State University. I received my PhD in History from the University of California, Davis in 2015, and my BA in Latin American Studies from Wellesley College in 2006.
Honors, Awards and Grants
- Finalist: Mellon New Directions Fellowship 2022
- Hellman Family Foundation Fellowship 2020-21
- Research Center for the Americas Individual Faculty Research Award (2019)
- 2018 Sturgis Leavitt Article Award, Southeastern Council of Latin American Studies
- Faculty Research Award, Western Carolina University (2018)
- Khayrallah Postdoctoral Fellow in Middle East Migration Studies (2015-16)
- Silas Palmer Fellow, Hoover Institute, Stanford University (2015)
- Provost's Fellow University of California, Davis (2014-15)
- Fulbright-Hays Fellow, Argentina (2013-14)
- Foreign Language & Area Studies Grant, Arabic, US Dept. of Education (2010)