The Graduate Student Experience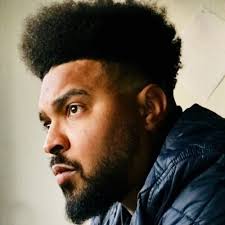 Rafael Delgadillo is in the sixth year of the program, currently performing field research in New Orleans. Research Summary: This project has evolved into an inquiry that considers the application of social theory on the history and historiography of New Orleans. In this regard, the research questions that drive the dissertation concern New Orleans' place in the Americas beyond the United States: Can New Orleans be established as a historical center of the Americas and can it be considered a Latin American city due to its complicated colonial past? This study uses a mixed-method interdisciplinary approach that will establish New Orleans as a site that could credibly be considered as a historic center of the Americas and thus a site that is crucial for study by scholars in Latin American and Latino Studies.


---
Ismael Illescas is in the final year of the program, completing dissertation writing. Research Summary: Ismael's dissertation, Between Art and Crime: Graffiti and Street Art in Neoliberal Los Angeles, is an ethnographic study of the graffiti writing subculture in Los Angeles. In this study, he analyzes the contradictory representations of graffiti as either a symbol of crime and urban decay or as a method of neighborhood 'beautification' that further processes of gentrification, racial segregation, and the criminalization of Black and Latinx youths in Los Angeles. His study demonstrates how contrary to these depictions, graffiti is neither understood as art or crime by the people who produce it. For them, graffiti is a way through which young people create new and meaningful identities, lasting social relations, and alternative social and cultural spaces to congregate with one another in the sprawling and segregated city. Broadly, his research helps us understand the racial, spatial, gendered, and class dimensions of expressive culture and social control, and the different possibilities for urban collectivity and creativity in culturally diverse and segregated cities.
---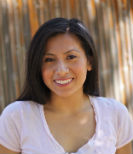 Candy Martinez is in the final year of the program, completing dissertation writing. Research Summary: Recognizing how ethnicity, class, and gender impact the psychosocial well-being of Oaxacans in both the U.S. and Mexico, Candy argues that Oaxacans articulate trauma, sadness, susto (fright), and other emotional pain in terms of their social locations that shape their meanings and responses. Through archival research, ethnographic interviews with sixty-five Oaxacans, and participant observation of seventeen healing practices in Oaxaca, Mexico, her research addresses three main components. First, it analyzes how Oaxacans define and interpret emotional injury, inequality, and emotional healing. Second, it explains how Oaxacans link emotional distress to migration, inequalities, or both. Last, it articulates how Oaxacans engage in healing practices to confront emotional distress. Drawing from anthropology, indigenous studies, and Latin American and Latinx Studies, she also argues that Oaxacans apply indigenous knowledge (manifested through metaphors, rituals, territorial relationships, and one's local resources) to embody matters of historical and contemporary emotional woes. At the community level, her research proposes more humane ways for mental health professionals, health institutions, individuals, and families to understand the emotional processes and healing practices of marginalized groups who endure hardships linked to their social conditions.