Faculty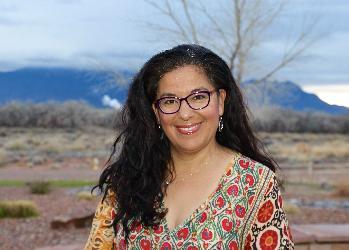 Pronouns she, her, her, hers, herself
Title
Division Social Sciences Division
Department

Latin American & Latino Studies
Dolores Huerta Research Center for the Americas

Affiliations Dolores Huerta Research Center for the Americas, Sociology Department, Institute for Social Transformation
Phone
Email
Website
Office Location

Merrill College Faculty Common, Merrill College

Office Hours (Spring 2023/Virtual) Tuesday 3:00pm-5:00pm: Email professor for link
Mail Stop Merrill/Crown Faculty Services
Mailing Address
Faculty Areas of Expertise

Human Rights, Activism, Border Studies, Community-based Research, Violence and Violence Prevention, Women's Studies, Feminist Studies, Latin American and Latino Studies, Sociology, International and Global Affairs
Research Interests
Human rights, racism/antiracism, globalization, gender, transnational feminism, Latin America (Peru), United States
Biography, Education and Training
I earned my Ph.D. in 2006 from the Department of Sociology at the University of California, Santa Barbara. I joined the faculty of the Department of Latin American and Latino/a Studies at UC Santa Cruz in 2010. I am the founder and director of UC Santa Cruz's Human Rights Investigations Lab for the Americas.
Honors, Awards and Grants
2016 Gloria Anzaldúa Book Award, National Women's Studies Association
Woodrow Wilson National Foundation's Career Enhancement Postdoctoral Fellow
UC Humanities Research Institute Grant
UC Center for New Racial Studies Grant
Selected Publications
Power Interrupted: Antiracist and Feminist Activism Inside the United Nations (University of Washington Press, 2016).
WINNER of the National Women's Studies Association Gloria E. Anzaldúa Book Award

Co-editor, New Directions in Feminism and Human Rights, Routledge, 2011. Paperback version released in 2015.
Select Peer-Reviewed Journal Articles [since 2015]
"The Particularism of Human Rights for Latin American Women of African Descent," Feminist Formations 28, No. 1: 190-204, 2016.
"Transnational Feminism as a Paradigm for Decolonizing the Practice of Research: Identifying Feminist Principles and Methodology Criteria for U.S.-based Scholars," Frontiers: A Journal of Women's Studies 37, No. 1: 174-194, 2016.
"The Globalization of Ferguson: Pedagogical Matters about Racial Violence," Feminist Studies 41, No. 1: 218-221, 2015.
"Shifting analytics and linking theories: A conversation about the 'meaning-making' of intersectionality and transnational feminism" (co-authored with Jennifer C. Nash), Women's Studies International Forum 50: 1-10, 2015. DOI: 10.1016/j.wsif.2015.02.010
"Constellations of Human Rights," Critical Sociology: 1-12, 2015. DOI: 10.1177/0896920514565484.