LALS Community Book Club
Calling all LALS students!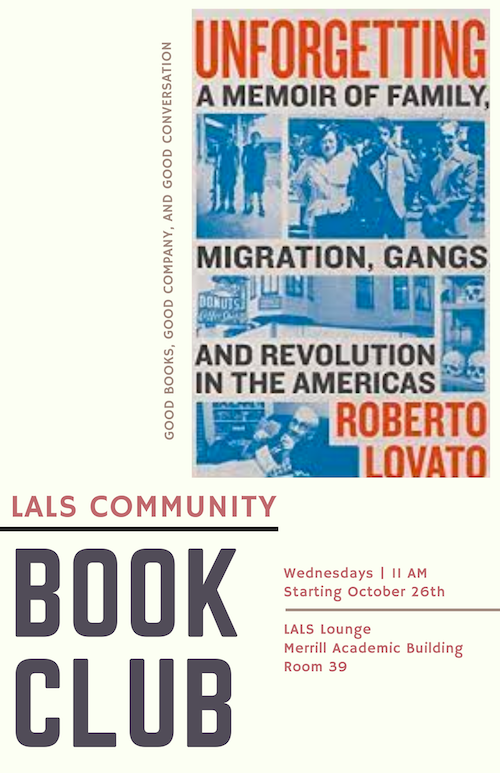 Your LALS peer advisors are excited to announce this year's student-led book club! We will be reading Unforgetting: A Memoir of Family, Migration, Gangs and Revolution in the Americas by Roberto Lovato.
Please reach out to us with any questions or comments about the book club or LALS.
"A tale of gang life, guerrilla warfare, intergenerational trauma, and interconnected violence between the United States and El Salvador, Roberto Lovato's memoir excavates family history and reveals the intimate stories beneath headlines about gang violence and mass Central American migration, one of the most important, yet least-understood humanitarian crises of our time—and one in which the perspectives of Central Americans in the United States have been silenced and forgotten."
---
LALS kicked off its Community Book Club in 2020 with UCSC Alumna Reyna Grande's A Dream Called Home, Grande's memoir of her time at UCSC and after graduation. Missed the club but still want to 
Students resonated on many levels with Grande's journey, and met weekly during winter quarter 2022 to talk about the book.
In April 2022, LALS students enjoyed breakfast with the author at the Cowell Provost House, a visit that was co-sponsored by the Dolores Huerta Research Center for the Americas.